Who We Are
Humes Landscape and Horticultural Services, Inc., was established in 1994. Our company is guided by industry veteran Steve Humes, a degreed Horticulturist. With over 30 years of experience in all facets of landscape installation and maintenance Steve is one of the foremost authorities on drought-resistant methods to promote healthy residential landscapes.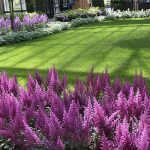 Why Choose Us
Humes provides products and personal service to environmentally conscious homeowners. Headquartered in Tampa, Florida, we built our business one customer at a time, delivering monthly service applications and consultation to create healthy lawns and landscapes in South Tampa.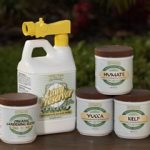 What We Offer
Our typical
monthly service
customers are price-conscientious, working professionals who own their home and want to enhance and preserve their landscape investment.
With our consumer product line, we've attracted a legion of do-it-yourself homeowners and hobbyist/home gardeners who take advantage of our environmentally sound approach to home horticulture.